Nothing About Us Without Us
Our Gateways Family Advocacy Network (G-FAN) is made up of clients and family members like you who want to learn how to help ensure they and their loved ones receive life-enhancing services. Only through advocacy have individuals with disabilities gained protections and opportunities to live meaningful lives. Many of NH's strongest advocates were first impassioned by the grave conditions of the past, including at the Laconia State School. Now, we need you and your collective support to maintain best practices and improve and expand upon services.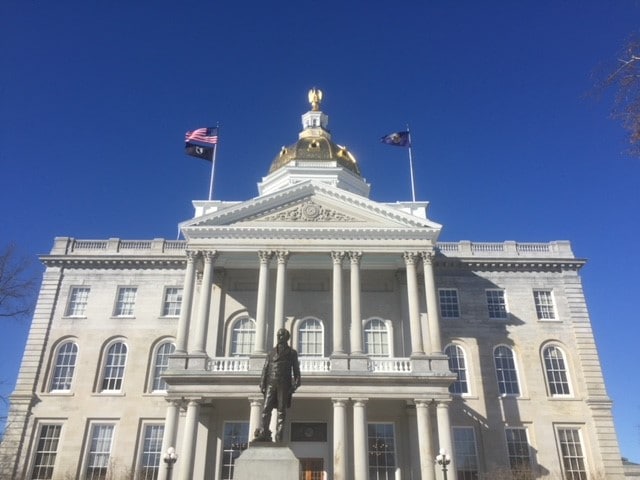 Please Join Gateways-Family Advocacy Network (G-FAN)
As a priority to Gateways Community Services, G-FAN is a group of family members and clients, which includes some of our Board Members, Family Support Council members, and staff too. We share advocacy opportunities and information so you're in the know on state actions that could affect your services. You'll receive our legislative emails through which you'll learn more about what's going on at the State House and opportunities to advocate for yourself.
WHY? Legislators and government agency employees make decisions that determine the availability and quality of DD (development disability) and ABD (acquired brain disorder) services. Most funding for services comes from state dollars. Without our input, our representatives will not understand how deeply their choices impact our lives.
You're the expert. There's approx. 33% turnover in the legislature every two years. That's 130 of the 400 House Representatives & 8 of the 24 Senators. These are people from all walks of life, some of whom have not had any experience with the developmental disability system. They're also tasked with considering upwards of 1,000 bills introduced each legislative session. Therefore, our legislators need individuals who can inform them of the challenges and opportunities associated with their acts of introducing and voting on legislation.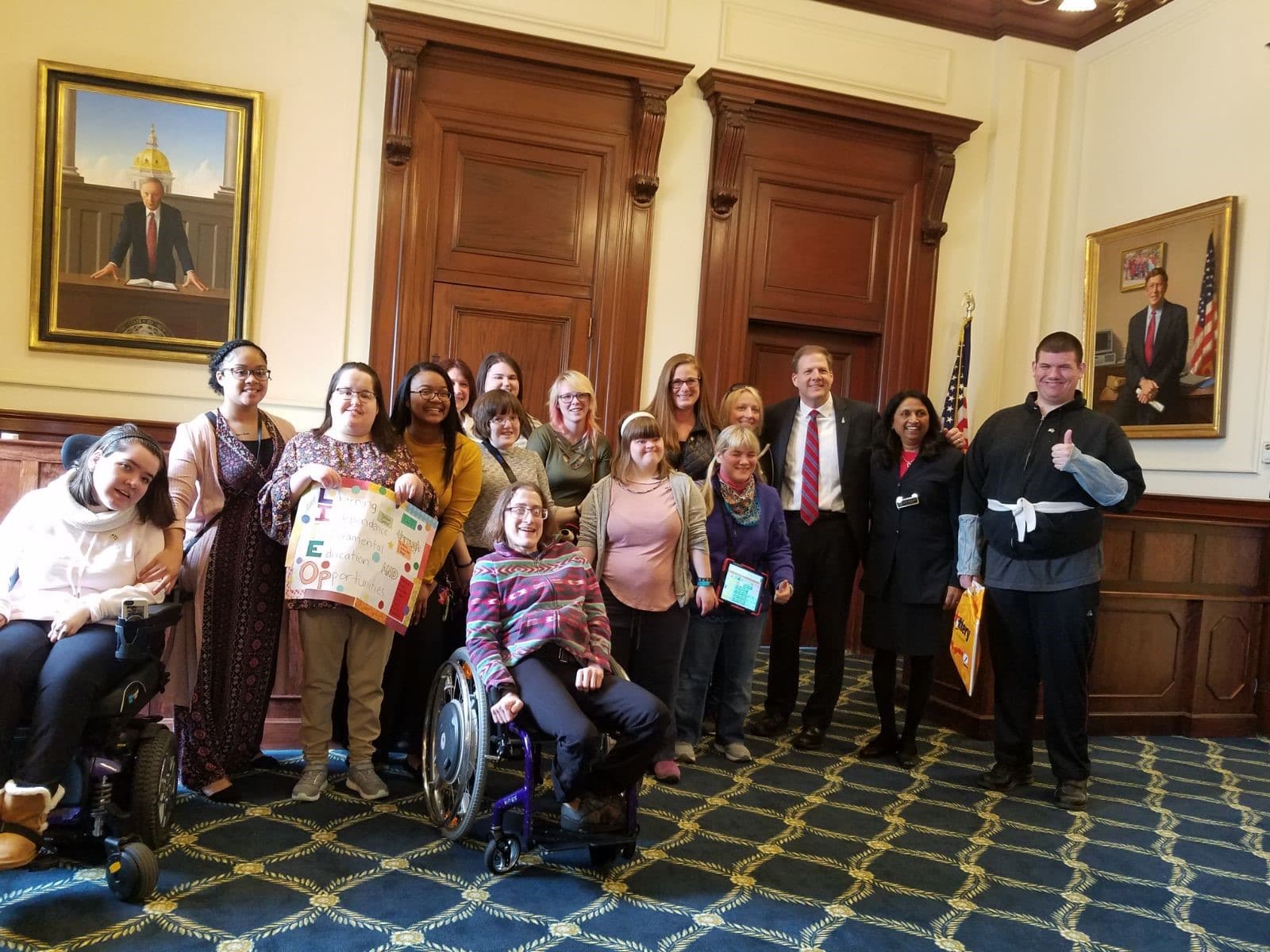 Let's stay informed and advocate for better DD and ABD services. Please contact Sue O'Callaghan, Gateways Community Services' Director of Public/Legal Affairs & Chief of Staff, via socallaghan@gatewayscs.org to learn more.
Issues To Watch -
What Our Legislators Need To Know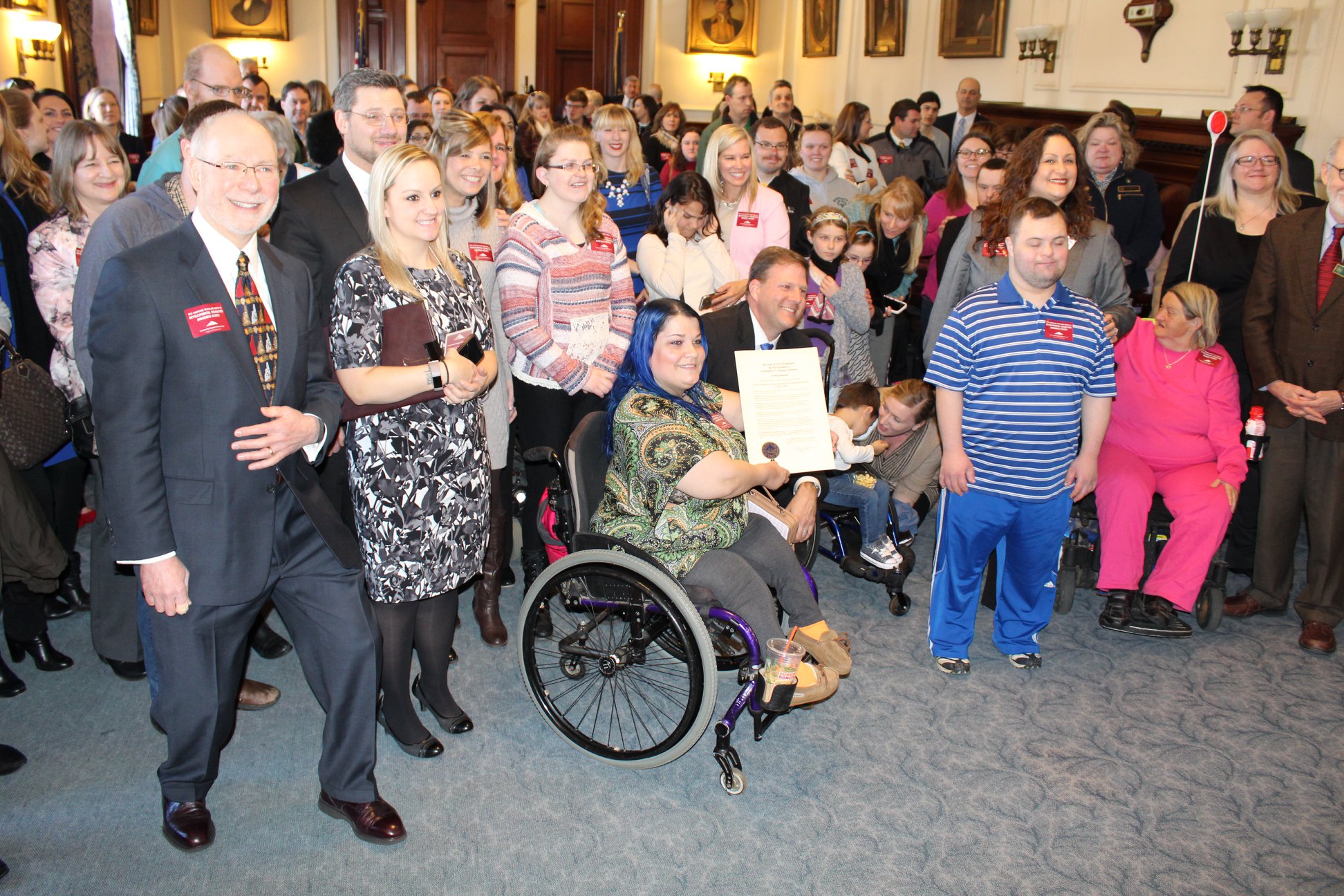 Dear Legislators:
Please help with the following:
Ensure the next state budget builds upon the state's support for developmental services. We're dealing with serious issues, some of which are briefly described below.
COVID-19 & the Workforce Crisis: The needs of people who experience disabilities did not decrease when COVID-19 came to NH and in many cases, the need for support has increased.
Finding and retaining Direct Support Professionals at the front line of the pandemic is exacerbating what was already known as the Workforce Crisis. Many developmental disability community members are forced to quit their jobs to care for family members because they can't find qualified caregivers. We're eager to make sure our representatives understand and implement solutions.
Funding the Wait List: In the bipartisan budget agreement (HB 3 & HB4) signed into law in 2019, the Legislature and Governor supported the full funding of the Developmental Disability/Acquired Brain Disorder waitlists. On August 28, 2020, the Department of Health and Human Services reported that no individuals were waiting for services. Since developmental disability services are underfunded, individuals and caretakers have often been waitlisted for services. This results in worsened health, strained finances, and decreased opportunities, and this is why we urge full funding of the waitlists.